Affordable – ASLID understands that providing interpreting services can be a financial challenge,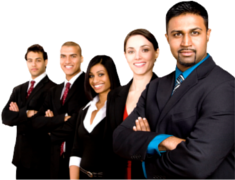 regardless of who's paying the bill. ASLID is committed to providing professional interpreting services while keeping the costs as low as possible.
State-wide – interpreting services are available by ASLID. Additionally, for your convenience, we can be reached 24 hours a day, seven days a week, and 365 days a year. We are here for you!
Liability – Interpreters of ASLID are licensed with the state of Arizona, RID certified, and adhere to standards of ethics practices. Additionally, each interpreter is independently insured and prescribes to ongoing professional development.
Individual focused – ASLID is committed to matching our services and professional interpreting teams to the unique needs of our clients. We strive to find the most appropriate interpreter based on the client's needs, assignment and setting. Our teams of interpreters are diverse and possess a variety of specialties.
Dependability – ASLID leads the interpreting industry with regard to professionalism, integrity and reliability. Our priorities consist of timeliness, business-like attire, accuracy of interpretation, cultural competency and job satisfaction.